On March 29th,
Amber
will be starting her triathlon race season with the African Ironman Regional Championships. In years past this race has had few competitors and was a destination race for a (relatively) easy podium finish. On average, only 13 female pros finished this race in the last four years. This year, due to the marked shift in prize money and race availability, will signify a 180 degree change from that. In fact, as you will see from the depth and talent of the female pros signed up to race, this is likely to be a high caliber and very competitive race.
This winter has not been friendly to Amber and she will not have been on her bike outside before arriving in South Africa. And yet, I suspect that Amber will continue to perform well and will likely surprise some people who may have thought last year's string of podium finishes was a fluke. I don't know how much longer she can keep up this under-dog facade.
Amber is likely to have a fast swim-not so much due to her fitness but rather due to her knowledge that sharks typically only attack isolated swimmers so she'll be doing her best to stay with that lead pack.
Fun Fact:
South Africa is one of the most shark-infested waters in the world!
Chomp chomp! Better swim fast Amber!
The bike is in Amber's favor as the two loop course is described as a challenging course with some steep and continuous climbs. Hopefully enough to separate her before the flat coastal part of each loop.
The run is super fast and will be a test to see what fitness she has been able to accrue this winter.
No matter how she does, she will be in Africa and seems to only be concerned about seeing Elephants and doing a shark tank dive. South Africa is also known for their vineyards so I am sure there will be some wine tasting as well. So no matter what, this trip is guaranteed to have many memorable experiences and will be a trip of a life-time!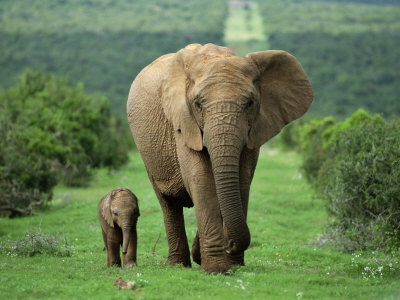 Ellies!
That's right! 31 pro triathletes will be competing in South Africa.
Jodie

Swallow

UNITED KINGDOM

Linsey

Corbin

UNITED STATES

Beth

Shutt

UNITED STATES

Lucy

Gossage

UNITED KINGDOM

Stefanie

Adam

BELGIUM

Anne

Basso

FRANCE

Anja

Beranek

GERMANY

Svetlana

Blazevic

REPUBLIC OF SERBIA

Susie

Cheetham

UNITED KINGDOM

Tine

Deckers

BELGIUM

Amber

Ferreira

UNITED STATES

Amy

Forshaw

UNITED KINGDOM

Astrid

Ganzow

GERMANY

Alyssa

Godesky

UNITED STATES

Eleanor

Haresign

UNITED KINGDOM

Corina

Hengartner

SWITZERLAND

Jessica

Jones Meyers

UNITED STATES

Caroline

Koll

SOUTH AFRICA

Heather

Leiggi

UNITED STATES

Maria

Lemeseva

RUSSIAN FEDERATION

Caroline

Livesey

UNITED KINGDOM

Britta




Camilla

Martin




Pederson

NEW ZEALAND




DENMARK




N

ina

Pekerman

ISRAEL

Lucie

Reed

CZECH REPUBLIC

Diana

Riesler

GERMANY

Riana

Robertson

SOUTH AFRICA

Linda

Scattolin

ITALY

Caitlin

Snow

UNITED STATES

Sonja

Tajsich

GERMANY

Kathrin

Walther

GERMANY

Eva

Wutti

AUSTRIA